Welcome to Elementary School
In Uncommon elementary schools, we cultivate a love for learning in every child. Our teaching is fast-paced, rigorous, and fun—with plenty of celebratory cheers built into each lesson. We build community around values like respect, hard work, and kindness, shaping the hearts as well as the minds of our students. Our goal is for students to love school from the very start.
Stepping Up to Middle School
In middle school, Uncommon students learn the academic skills they need to succeed in high school, while developing their own identities as citizens of their communities and of the world. They learn to think deeply, to debate passionately, and to engage thoughtfully with new people, places, and ideas.
College Preparatory High Schools
Uncommon high school students make the transition to becoming the young adult leaders of tomorrow. They build their intellectual expertise through rigorous coursework and AP classes. They develop their passion and leadership through a broad range of activities: they raise their voices in debate, take action in their communities, bring us inspiration through the arts, design new prototypes, compete athletically, and so much more. They graduate ready to thrive in college and beyond.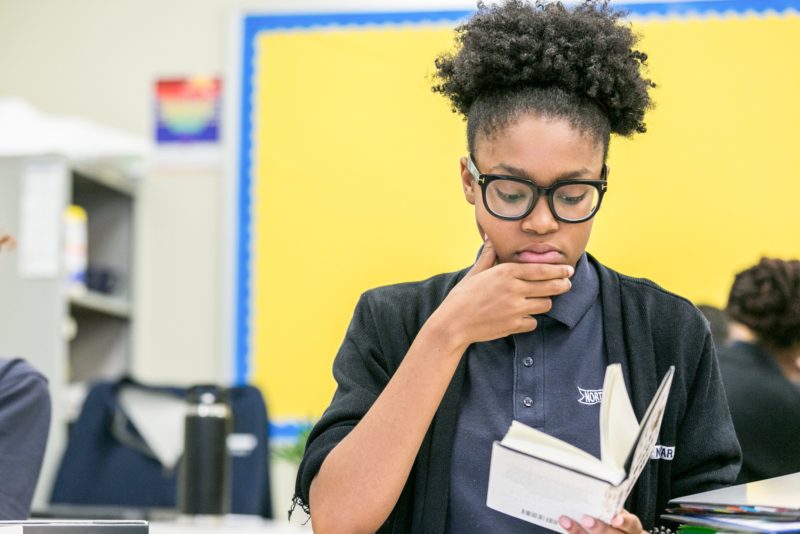 To and Through College
Every Uncommon high school student works closely with a counselor to find the college that will enable them to achieve their dreams. Ninety-nine percent of Uncommon high school graduates have earned admission to a 4-year college since 1997. When they get to campus, they are never alone: We offer dedicated alumni support to help them navigate the challenges they may face on the road to graduation and to achieving their dreams.